Mission Statement

Woodland and Hanrahan Elementary Schools will create positive school experiences for all students, fostering a life-long love of learning. We believe every member of this school community deserves a safe, healthy, creative, and academically challenging environment in which to work and learn.
Positive character traits are key to achieving these goals; staff, faculty, and students must be examples of respect for ourselves and others; Responsibility, Honesty, Tolerance, Compassion, and Self-Discipline help us become better friends, co-worker, and assets to our community. Such efforts here at school and in partnership with our parents at home can only bring success and pride in ourselves and our accomplishments.
About The School
Welcome to Woodland and Kenneth C. Hanrahan Elementary Schools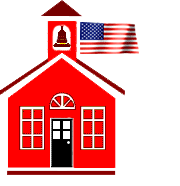 Woodland Elementary and Kenneth C. Hanrahan Elementary are "sister schools" of sorts. Woodland houses our grades Pre-K to third grade students and Hanrahan houses our older students in grades fourth through sixth. The schools together are educating approximately 500 students.
There are more then 50 teachers and staff members working together for our students in these two buildings.
A bit of History about the Hanrahan Building...