---

EDUCATIONAL PHILOSOPHY
My philosophy of education is making the atmosphere conducive to the student's learning abilities and capabilities. I believe in making sure that every child has the best possible education they deserve, no matter what it takes! I believe in going the extra mile!! Every student starts on their own level and learns in his /her own way and in his / her own time. I must adjust for every style of learning! Children need hands on activities that create challenging and meaningful experiences. They also need to know that it is okay to make mistakes and be encouraged to try new and different things. Life skills are very important. I encourage the development of skills like integrity, honesty, responsibility, cooperation and patience. It is a privilege to be a part of molding your child's life and motivating him/her to become lifelong learners. I believe that it takes a village to educate children: the students, the parents, the staff, the administration, the teachers, and the community.
---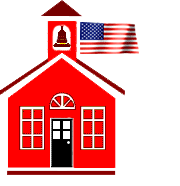 Ms. Clark was born into a family of educators who instilled in her a love of learning. She earned her Bachelor of Arts degree from Stephens College in Columbia Mo. After many years of working with children, she decided to follow in her parents' footsteps and returned to school to earn a Master's degree in Education from Maryville University. She taught fifth/sixth grade in the Archdiocese of St. Louis schools before deciding to join the School District of Jennings.
Ms. Clark considers working with children to be a privilege and joy, and marvels at the magic that happens in the classroom everyday.